Sharon Sparrow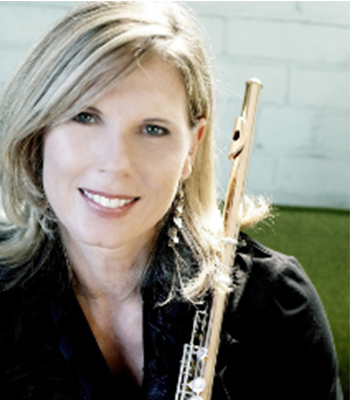 Biography
Sharon Sparrow has been appointed and tenured as Assistant Principal Flutist with the Detroit Symphony Orchestra beginning with the 2014 season. In the Detroit Symphony she has also won the national audition and played the positions of Second Flute and Principal Flute, and can be heard and viewed as Principal Flutist on all webcasts and recordings in the 2008-09, and 2011-12 seasons. An active orchestral, solo and chamber musician in Michigan and the United States, Ms. Sparrow has been noted for her artistry, exquisite tone and musical interpretations. In addition to her positions in Detroit, she has also performed with the Chicago Symphony, Pittsburgh Symphony, Baltimore Symphony, Seattle Opera Orchestra, Memphis Symphony, Fort Wayne Philharmonic and Hong Kong Philharmonic.
Ms. Sparrow is a much sought after clinician and has taught master classes all over the United States, in Canada and in France, as well as holds Flute Instructor positions locally at both Wayne State and Oakland University.
A dedicated advocate of musical education, Ms. Sparrow strives to promote awareness and enjoyment of classical music in all her endeavors, especially with children. She has written and hosted children's shows for both the Cuttime Players and the Detroit Symphony, and regularly performs in local schools, hospitals and retirement centers as part of DSO's Community Enrichment program.
Sharon received her Bachelor of Music from the prestigious Juilliard School, and Master of Music at Mannes College of Music. Ms. Sparrow had the great privilege to study under Julius Baker, Thomas Nyfenger and Geoffrey Gilbert.
Sharon resides in Grosse Pointe, Michigan with her two children, Hannah, who attends University of Michigan in the vocal music education program, and Zack, a commercial music business major at Belmont University in Nashville.