Stephen Wogaman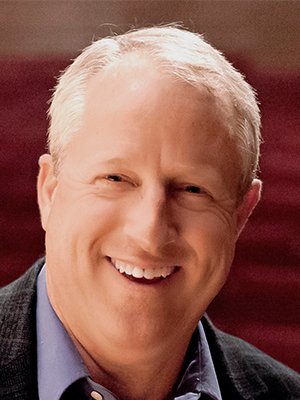 Part-Time Faculty, Music Business
Biography
Steve Wogaman was appointed President of the Chamber Music Society of Detroit in May 2011 — only the fourth president in the organization's 70-year history. In less than five years under his leadership, the CMSD has expanded its concerts and increased the reach of its educational programs four-fold. Before moving to Michigan he served as chief executive of the Canton Symphony Orchestra in Ohio, and the Allentown Symphony Orchestra and its historic Symphony Hall in Pennsylvania.

Steve was trained at the Eastman School of Music and the Jacobs School of Music at Indiana University, where he completed a Doctor of Music degree under the legendary Beaux Arts Trio pianist, Menahem Pressler. His doctoral dissertation project became the largest rural music education and outreach organization in Kentucky, reaching an audience of 1.5 million Kentucky children with live performing arts programs in their schools. Wogaman performed many of those programs himself, moving his own grand piano with him on a rented truck.

Prizewinner and finalist in several national piano and chamber music competitions, Steve Wogaman has performed as soloist and chamber musician throughout the eastern and Midwestern United States, as well as Spain and Central America. He was founding pianist of the Whitney Trio, and has performed with colleagues including the Aeolus String Quartet and members of the Chicago Symphony, Cleveland Orchestra and Detroit Symphony.