Abigail Butler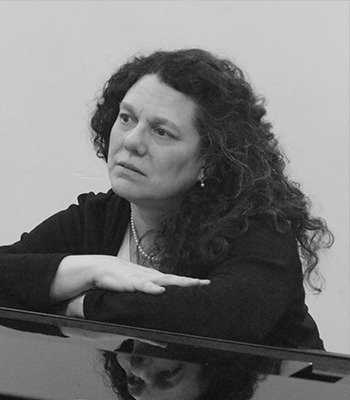 Associate Professor, Vocal Music Education

2390 Old Main

313-577-2673
Biography
Abigail Butler completed her undergraduate studies in voice performance at Keene State College, Keene, New Hampshire. She received a master of music degree from Midwestern State University in Texas and a doctor of philosophy degree from the University of Arizona. She is currently Assistant Professor of Vocal Music Education at Wayne State University.
Ms. Butler taught vocal and classroom music K-12 for 13 years in New Hampshire public schools. For two seasons she served as vocal director of the Stephenville Festival, a professional summer theater company in Newfoundland, Canada She was also voice instructor for the Provincial Drama Academy in Newfoundland. Ms. Butler spent two summers as choral director and voice instructor for the Summer Youth Music School sponsored by the University of New Hampshire. While on sabbatical, she substituted as a music teacher for the Karmøy Musikskule and the Åkrehamn Ungdomskule in Karmøy, Norway.
A member of Pi Kappa Lambda, Ms. Butler has been an active member of the Music Educators National Conference and the American Choral Directors Association. For several years she served as chairperson for the district JH Festivals sponsored by the New Hampshire Music Educators Association. She also served as a member of the executive board of the NHMEA and the All State Choral Committee. As a member of the NHMEA General Music Committee she worked to develop curriculum guidelines for the JH/middle school classroom. These guidelines were officially adopted by the NHMEA and were intended to assist music teachers in developing local curricula.
Ms. Butler has been guest conductor for state and regional JH music festivals in addition to serving as an adjudicator for the NH All State Chorus and the New England Music Festival Association. She has appeared as soprano soloist with the Keene Chorale, the Monadnock Chorus and various churches in New Hampshire and Texas.
A native of Keene, NH, Ms. Butler currently resides in Eastpointe, Mich., with her husband. She is an avid fly-fisherman and can be found in her spare time along the trout streams of New England.